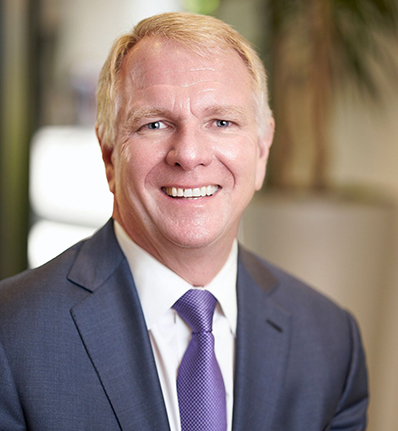 John R. Williams
President and
Chief Investment Officer
As President and Chief Investment Officer John R Williams is responsible for portfolio acquisitions, capital formation, investor relations and fund management.

Previous to joining Avanath in 2012, Mr. Williams was Managing Partner, Capital Markets of Carmel Partners, Inc. ("Carmel Partners"), a real estate development and investment firm based in San Francisco, California. At Carmel Partners, Mr. Williams was responsible for capital formation, fund management, investor relations, joint ventures, credit facilities and financing of all Carmel Partners investments. Mr. Williams was also a member of Carmel Partners' Senior Investment Committee. Under Mr. Williams' direction, Carmel Partners raised over $4.0 billion of debt and closed four discretionary real estate investment funds with total equity of $2.2 billion. Capital for these funds was provided by some of the nation's most prestigious university endowments, foundations and high net worth individuals.

A native of Philadelphia, Mr. Williams received his Bachelor of Science degree in Finance from Duquesne University in 1986 and attended the Executive Program at the Harvard University Graduate School of Design. Mr. Williams is a Governor of the Urban Land Institute ("ULI"), Past Chairman of the ULI Silver Multi-Family Council, current Chairman of the ULI Orange County District Council, a member of the Executive Committee of the National Multi Housing Council ("NMHC"), and on the Advisory Board of the Duquesne University Business School. He is a frequent speaker at national real estate conferences sponsored by the ULI, Harvard Business School, University of California-Berkeley, Stanford Business School, UCLA Real Estate Forum, and USC Lusk Graduate School of Real Estate.